Doe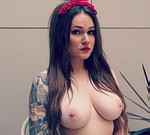 Doe is an alternative girl from New Zealand with beautiful firm breasts. She's active at Gods Girls since August 2014.
return to index
Picture galleries
linkPulling down her 'Alice in Wonderland' costume
linkRevealing her tasty big breasts in her bedroom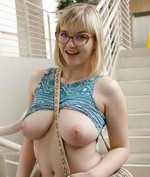 I already loved the first shoot Vicky Chandler did for Zishy but this second one truely made me fall in love with. She's so sexy in an ordinary way if you understand what I mean and that's the way I like them best. Enjoy this busty blonde flashing her pale big breasts in a mall... Vicky Chandler back at Zishy.