Clare Demure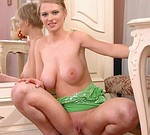 This slender blonde is from Poland and she made her debut in spring 2008 for the site Polish Big Boobs.
return to index
Picture galleries
Movie galleries
linkGuy licking her boobs and fingering her pussy
linkHappy to receive a cumshot in her mouth
linkNude and fingering her pussy in the bathroom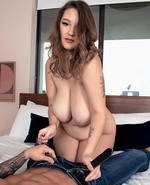 In these confusing 'Corona' times we can all use some good news right? Well Daria has a surprise for us that will distract you from the headlines. This big breasted woman (softcore until today) from Russia uses her hands and big tits to make guy cum... Daria of Scoreland goes 'Tits and Tugs'.